Your browser is out of date and will not be compatible with our website.
Please download one of the following browsers to be able to easily view our website.
Clarks shoes

For the World Ahead
We know small steps create big strides. So, this season, our Clarks collective are making moves in authenticity, inclusion and wellbeing to build real social change right now, and for the future. Join Jourdan Dunn, mother, model, actor, and ambassador; Sonny Hall, poet, artist, and model; and Marcelino Sambé, Principal Dancer with the Royal Ballet, as they shape a better, brighter society for the world ahead.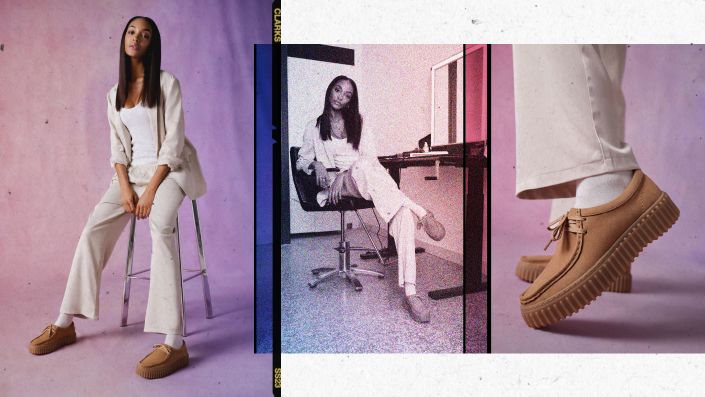 Jourdan Dunn
Uplifting people, channelling positivity and learning to forgive yourself: three of Jourdan Dunn's affirmations when navigating her busy life of modelling, motherhood and helping others. Jourdan now joins us to champion her advocacy work – and she and son Riley have fun in this season's pick of Clarks' pairs!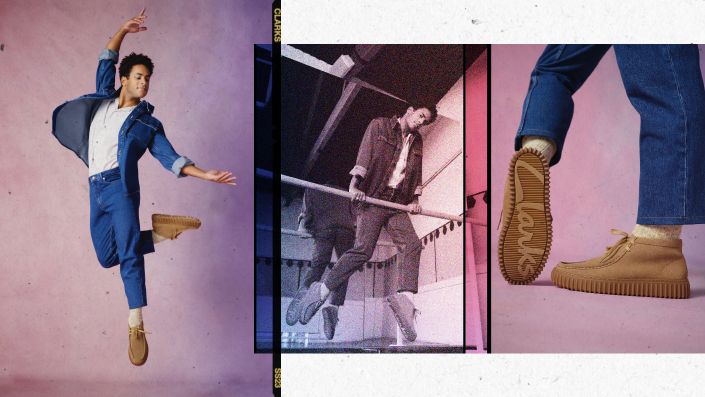 Marcelino Sambé
Dancing? It's how Marcelino Sambé embraces his individuality. The Principal Dancer talks to us about his inclusive vision for ballet and expressing his authentic self (including through this season's Clarks styles!)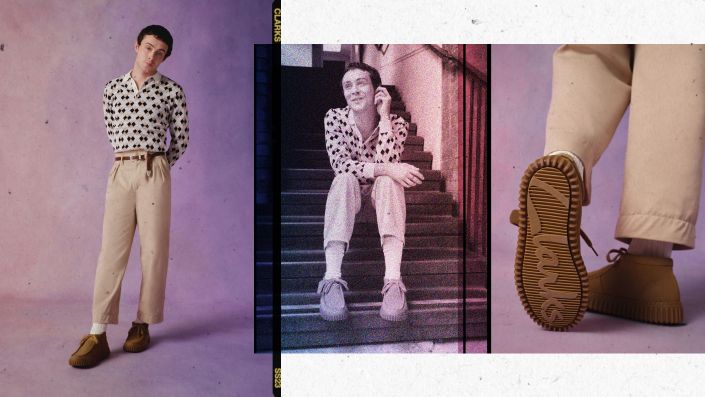 Sonny Hall
A natural change-maker for our Clarks collective, poet Sonny Hall dares to live boldly. The poet, artist and model shares how he finds meaning and expression through everything from words on paper to Clarks' shoes of the season.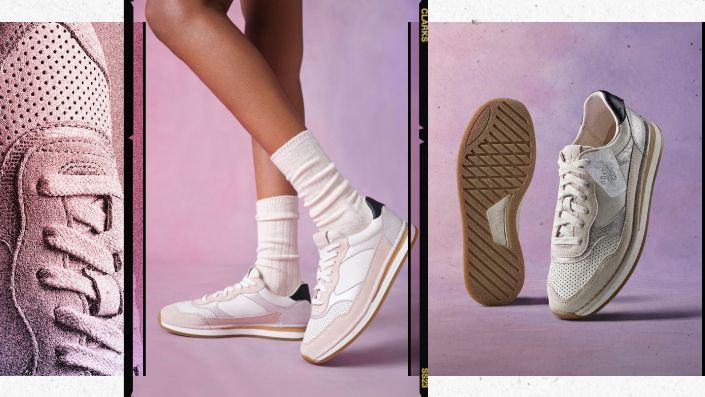 The Craftrun Tor
Move through life with a little more ease. CraftRun Tor's lightweight flex and comfort-boosting cushioning put a spring in every step this season. And cinching those style credentials, this understated retro runner silhouette channels the authentic Clarks DNA of our Originals sneakers.
New Arrivals

Clarks X Frugi
Love The Planet You Play On
Introducing Clarks X Frugi - the kids collab that's kinder to the earth, kinder to little feet, and a whole lot of fun! Crafted using 100% organic cotton canvas and brilliant recycled materials, playful prints and bright colours emblazon breathable, machine-washable uppers and durable rubber soles - encouraging children to explore the wonders of nature while looking after the planet we call home.

Rethink The Classics
Our Material Pack brings a textural update to our modern classics. Giving them a summer-ready spin with its colourful jacquard uppers and with Clarks' quality craftsmanship, the collection features the Iconic Wallabee and Wallabee Boot styles for both men and women.
Discover the official Clarks site, featuring a variety of shoes for kids and adults. Explore a range of sizes and styles – there's something for everyone.