Your browser is out of date and will not be compatible with our website.
Please download one of the following browsers to be able to easily view our website.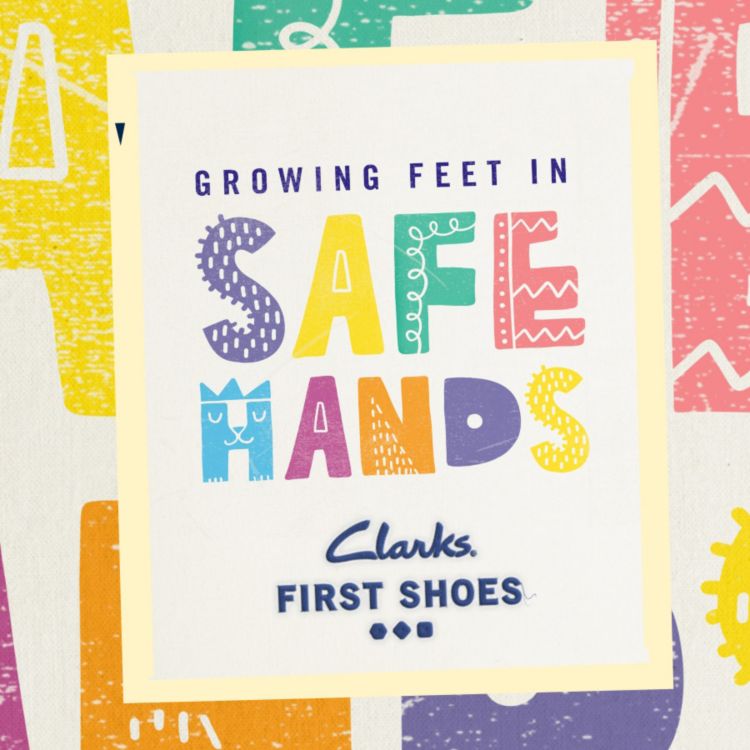 Growing feet
in safe hands
There's no denying it. Your little humans adore you! You're their entire world. But life is busy, and parenting can be exhausting, so the least we can do is take care of their precious feet. Once they're on the move, there's no stopping them, and we're here to support you and your little one every step of the way. From the 'almost!' and 'nearly' moments, to the grand finale - live in the moment knowing growing feet are safe in our hands.
Buying your little one's first pair of shoes is a big milestone for you and them. It's the moment you realise that your baby is no longer a baby; they're a toddler! It's huge, so no wonder so many parents capture the moment on camera or tuck first shoes away as a special keepsake to cherish.
From their first nursery to their first pair of shoes, we know how worrying it can be making the right choice for your little one. That's why our experts have spent almost 200 years perfecting a First Shoes collection designed to nurture every stage of your child's foot development. And we're paying this legacy forward by working closely with experts at the University of Salford, studying children's biomechanics and how footwear impacts walking today. This research is embedded into our design processes to ensure we're doing everything we can to support the natural development of smaller feet - because their little future will be brighter if we stay out in front of it.
From the softest materials to the lightest soles, our shoes provide only the necessary support growing feet need to move healthily and happily - whether they're bum shuffling across the kitchen floor or cruising around the living room furniture.
See some of our little wrigglers, walkers and stompers on their First Shoes journeys in the videos below!


Crawling
Seeing your little one crawl for the first time is a special milestone and it's important to keep tiny toes protected as they (bravely) propel themselves forward. However, some babies don't crawl at all. Instead, they shuffle along on their bottom, wiggle sideways like a crab, or slide on their tummy. For this stage, we have lightweight shoes designed for barefoot freedom with thin flexible soles that allow little feet to feel the ground for stability.
Click the video above to see our cute crawlers in action.


Cruising
Once your baby is able to stand, they'll start to pull themselves up onto their feet supported by furniture, holding your hand or - if they're best buds - their big bro or sis! This stage is called cruising. Our lightweight, flexible shoes enable the natural progression of their feet towards taking their first big steps unaided.
Click the video above to see our unstoppable mini cruisers.


Walking
When your baby starts to walk, they can begin anywhere between 9-18 months. And, when they do, be prepared to chase the little rascals everywhere. First steps are often all stiff legs and arms sticking out in front. Our walking shoes enable a natural walking motion providing unbeatable comfort every step of the way.
Click the video above to see our proud little walkers.
Related Articles