Your browser is out of date and will not be compatible with our website.
Please download one of the following browsers to be able to easily view our website.
A guide to the best first shoes for babies
Learning to walk is a significant milestone in your baby's life as it is a huge step (pun intended!) towards independence. It's also a super-exciting development for parents too, offering you peace of mind that your child is safe and secure, so they can enjoy their new perspective on the world around them.
Whether your child needs pre-walking or first-step shoes, the correct footwear is essential. Here at Clarks, we help you pick the perfect first shoes for your baby and give those all-important pre-walking shoe recommendations.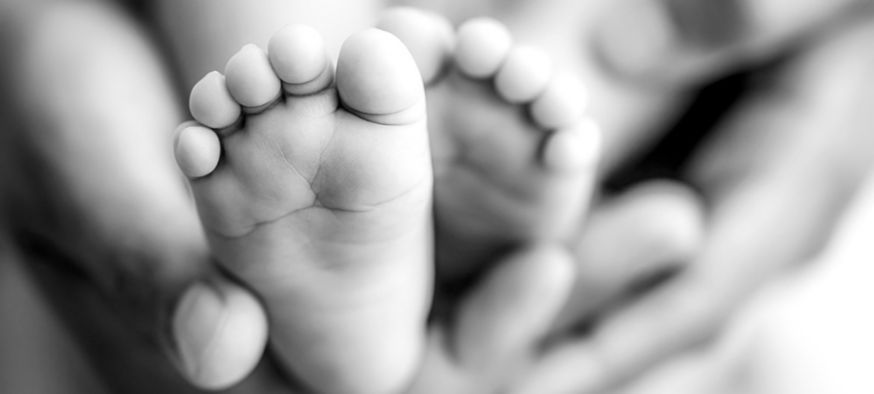 How to pick the perfect first shoes for your baby
When choosing the perfect first pair of shoes for your little one, consider comfort, size, and fit. Our how to measure your baby's feet guide gives you more help with this. You can use our Clarks foot gauge to measure their feet or if you don't have one you can use a tape measure.
Considering comfort, size and fit has a profound impact on how your child's feet develop. Appropriate footwear is key to avoiding any injuries or foot problems, so we want to help you make the best, most informed choice.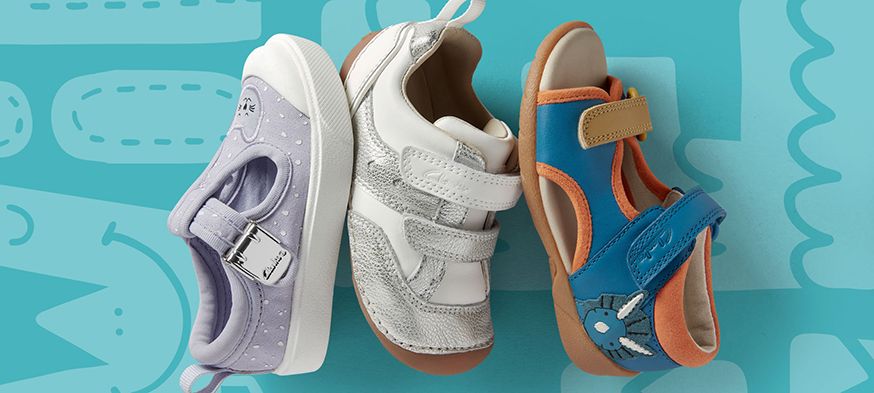 What are the best types of shoes for babies?
Consider whether your little one will be wearing their shoes indoors or outdoors – it's usually helpful to make sure they have a separate pair for each. Children love exploring the great outdoors, but it's best they steer clear of wearing their outdoor pairs inside to avoid any pesky germs.
The best types of shoes for indoor wear are soft, flexible, and have thin soles so kids can feel the ground beneath them. Check out our Roamer Cub Toddler in Tan Suede. This is the perfect preschool shoe that features a lightweight and flexible design to support natural, healthy foot development. Plus, the shoe boasts a roar-some lion motif that's sure to put a smile on your baby's face. What's not to love?
We also recommend these indoor shoes:
Babies are naturally curious and we're sure your little one is eager to explore and learn about new things in their environment. So, finding the most appropriate outdoor footwear is super important! Outdoor baby footwear should be made of hard materials and have thicker soles than indoor shoes. Sturdier shoes help protect your baby's feet from the elements too – especially in temperamental British weather!
Among the most popular types of outdoor first walker shoes are trainers and boots. These shoes will protect your baby's feet, particularly when walking outdoors. We have an extensive range of designs such as the ultra-cute Baby Lace Large Pink Suede shoe. We've taken inspiration from our classic Desert Boot design to create this baby boot with super-flexible construction and breathable natural materials like suede and leather.
We also recommended these outdoor shoes: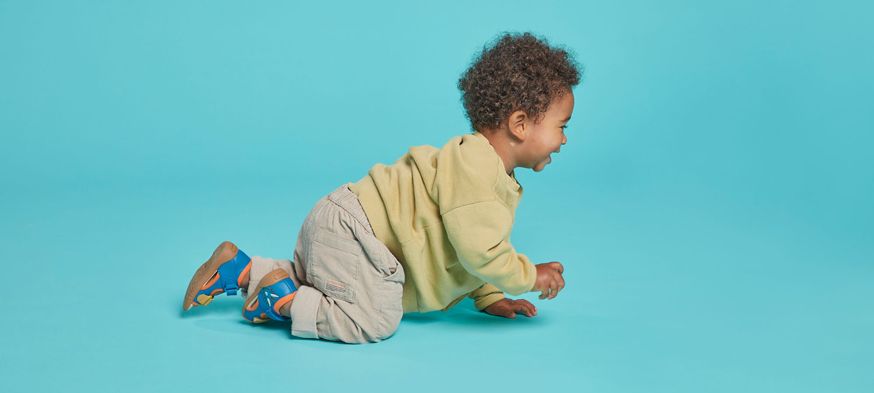 What are the best pre-walking baby shoes?
Anticipating when your child will start walking is exciting for parents (no wonder so many of us capture those first moments on camera to treasure the memory for years to come!) But we've made sure not to forget about babies who haven't quite made those first steps yet. There are lots of benefits to pre-walking shoes, like helping to protect your baby's feet from the heat and the cold when out and about exploring.
Pre-walking shoes should have lightweight and flexible soles to aid walking development. Our shoes are created with breathable materials and thin, flexible soles to help your baby's feet move easily and comfortably. Some recommendations from our range of pre-walking baby shoes include:
Finding the perfect pair of shoes for your baby's first steps is not only essential but also a rite of passage so they can explore new environments independently. Allow your little one to strut their stuff confidently while maintaining balance and control with our extensive range of baby walking shoes. Our baby shoes are of the utmost quality, with innovation, expertise, and craftsmanship at heart.