Your browser is out of date and will not be compatible with our website.
Please download one of the following browsers to be able to easily view our website.
The Best Slippers for Men and Women and How to Wash Them
Thanks to the UK's ever-changing climate, slippers are a year-round necessity, but it's the winter months when we covet them the most. From cancelling out the coldness on a weekend morning, to encasing your feet in comfort after a long day at work, the perfect pair of slippers is the antidote to the inevitable drop in temperature.
Cyrus and James Clark began making slippers from sheepskin offcuts almost 200 years ago, so as pioneers of comfy slippers, we know a thing or two about the footwear that Americans refer to as house shoes. So, whether you're looking for premium men's slippers, fur-lined women's slippers or hardwearing children's slippers, we have your toes and feet covered.
Read on to discover the best slippers for women, men and kids, plus tips on how to wash slippers.
Best slippers for women
With a cosy look and feel, our Cozily Snug slippers are made of faux fur and are the perfect style to wear around the house. They're easy to slip on and wear, and they'll keep your feet warm and snug on even the chilliest of winter mornings.
Best slippers for men
For their classic appeal, one of Clarks' most popular styles year after year is our men's leather slipper – Harston Elite. Perfect for indoors, yet durable enough for the odd venture outside, these make a great Christmas gift for the hard-to-buy-for man in your life. More versatile still, the heel can be worn up or folded down to create a mule-type profile.
Best slippers for kids
An eternal favourite for every age is the sheepskin moccasin, like our Crackling Flo. Cosy, durable and timeless, kids will love wearing this grown-up style slipper around the house.
Another of the most popular styles of the past few years – Cozily Soft – has been influenced by the Danish lifestyle trend, Hygge - a word that represents cosiness, comfort and wellness. Felt uppers, a simple pump silhouette and a faux fur sock means these slippers tick all of the Hygge boxes for your little ones.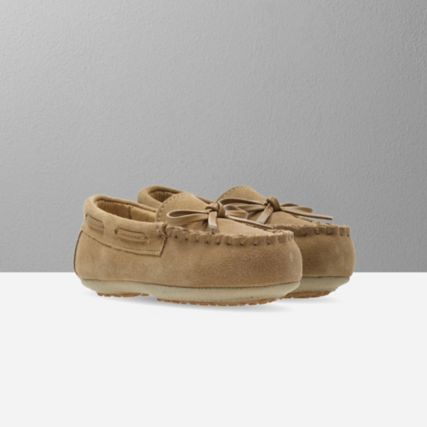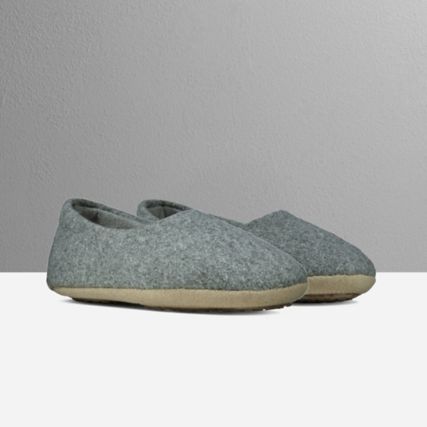 How to wash slippers
How to wash cotton and synthetic slippers
You can handwash cotton and synthetic slippers in a sink filled with warm water and a small amount of laundry detergent. Start by wiping down the soles to remove any dirt, then soak them in the soapy water. Use your fingers or a soft cloth to ensure both inside and out are saturated, scrubbing the inside lining to loosen any grime.
Leave them to soak for around half an hour, then rinse them thoroughly to remove any excess soap. Remove excess water by squeezing them – not wringing them. You can use a towel to absorb extra moisture, then let them air dry or gently blow dry them on a warm setting.
How to wash suede slippers
As you should avoid getting suede wet, you'll need to take a different approach when cleaning suede slippers. Start by removing loose dirt from their surface using a suede brush or a soft cloth, then use a clean cloth – dry or slightly damp – to blot and wipe at any stains or spills, ideally as soon as they occur.
If there are tough stains you're struggling to remove, a dedicated leather cleaner like our Active Foam Cleaner from our Shoe Care range is a more powerful option.
Most suede slippers have a sheepskin-lined interior. To clean and freshen the lining, dampen a washcloth and add a drop of wool detergent or another mild soap like baby shampoo. Gently scrub inside the slipper, then rinse the cloth and wipe away any soapy residue. You shouldn't apply heat to suede slippers, so give them plenty of time to air dry before wearing them again.
Find out more about caring for suede shoes.
How to wash leather slippers
Start by using a damp cloth to remove any loose dirt, then use a leather-specific soap and a soft cloth to give them a good clean. If the insides are made of leather too, you can follow the same process on the interior. If the interiors are sheepskin-lined, clean them using the same method outlined above after the leather upper has been cleaned and conditioned.
Once the leather has been cleaned, wait for five minutes and then shine the slippers with a clean and soft cloth, then apply leather conditioner to keep the leather soft and supple. Buff them to a shine, then allow them to fully air dry before you wear them again.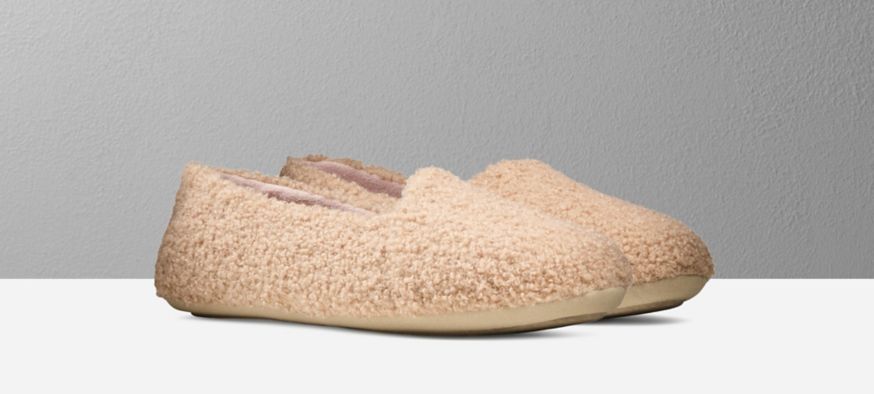 How long should slippers last?
Depending on how often you wear them and whether you wear them outdoors or not, your slippers could last anywhere from one year to several years. Taking care of them and cleaning them according to their material should ensure they last as long as possible.
Ramp up the comfort and joy this season with beautiful slippers for men, women and kids, made for lazy mornings and snug evenings indoors. And for an outdoor equivalent, explore our guide to the best walking boots.