Your browser is out of date and will not be compatible with our website.
Please download one of the following browsers to be able to easily view our website.
The Best Shoes and Boots for Walking
While some of us may hear the words 'winter exercise' and feel nothing but dread, there's actually nothing better for our physical and mental health than a good old winter walk. Just the simple act of taking a half-hour daily stroll with your dog is enough to boost your mood and put a smile on your face.
Whether your walk is long or short, you'll want to make sure that you have the best walking shoes for the job. A good-fitting, comfortable pair of walking boots will help to properly support your feet when you're out and about. From sturdy boots to lightweight shoes, our latest styles, made purposely for exploring the great outdoors, will take you on your weekend adventures in comfort—while keeping your look bang on trend.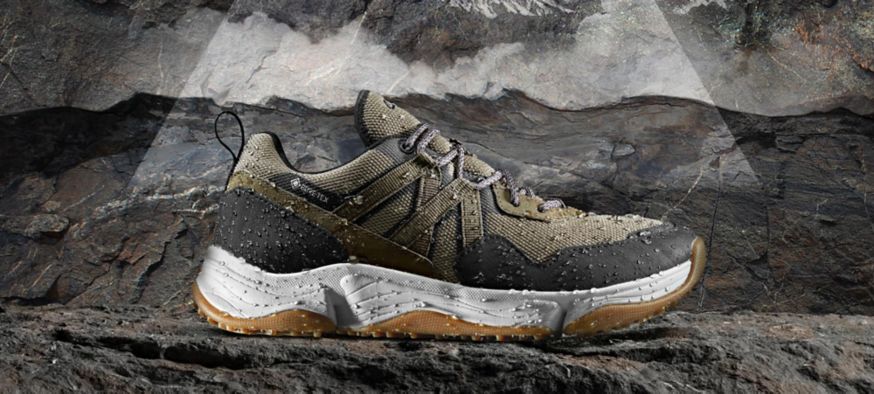 Different types of walking shoes
There's bucketloads of variety when it comes to walking shoes and boots, from sleek, lightweight styles through to chunky leather designs. Each style is designed for different purposes and terrains—very handy! – so it's worth considering what you're going to be using your walking boots for the most.
If you'll mostly be wandering through forests and along tracks, a lightweight pair of fabric shoes or boots will work an absolute treat, whereas if you're doing Bear Grylls proud and planning to tackle tougher terrain, you'd be better off choosing a more solid pair of leather boots.
Best waterproof walking shoes
Is there anything worse than the feeling of wet, squelchy shoes and socks? The good old British weather isn't without a few showers, so you'll want to make sure your comfortable walking boots are also waterproof.
Thankfully, our collection of Gore-Tex walking boots mean you can set foot into the great outdoors, no matter what the weather! These walking boots are lightweight, waterproof, breathable and windproof—oh, and they're also super fashionable. Basically, they've got everything you could possibly want in a walking shoe.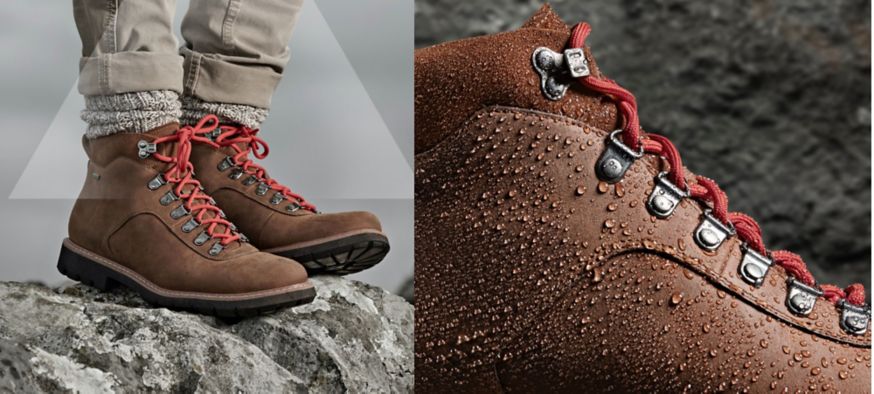 Best walking shoes
Whether you're looking for the best walking shoes for women or the best walking shoes for men, comfort is your main priority. Walking shoes don't have to be anything fancy—a good fitting pair of trainers go a long way. When looking for your perfect pair, try opting for something comfortable and supportive. Some people prefer leather shoes as they're guaranteed to keep your feet dry in rainy showers, while others prefer fabric shoes for both their flexibility and breathability.
If you can do, try the shoes on in the shop before buying them. There's nothing worse than ordering a pair of shoes online and finding out that they're not fit for doing any walking in whatsoever! If you're a bit iffy on what your size is, make the most of our in-store fitting services to make sure you get off on the right foot!
Best walking boots
Let's be real, dry weather is never guaranteed—especially not in the winter. The UK's weather is hilariously unpredictable, so bear this in mind when picking the perfect pair of walking boots. Walking boots are similar to walking shoes, but they tend to give your ankles some better support. So, if you're planning a lengthy walk, walking boots will be your best friend!
To find the best walking boots for men or the best walking boots for women, you'll want to look for a pair that's comfortable, supportive and stylish. Read on to discover how to choose the best fit for your walking boots.
Choosing the best fit for your walking shoes or boots
A well-fitting pair of walking shoes or boots are a super essential part of your outdoor adventure kit. If your shoes don't fit properly, your feet and ankles won't be supported – and before long you'll start to experience one of the worse sensations known to mankind: blisters.
Here's a fun fact for you: the best time to try on walking boots is in the afternoon, as your feet swell throughout the day, and the afternoon is when your feet are at their largest. Who knew, eh? You're looking for a snug fit – not too tight and not too loose. Too tight and your feet and toes will be scrunched up; too loose and your feet will move around, and you'll get the dreaded blisters.
To check that you have the perfect fit (Cinderella style), put the walking shoes or boots on with the laces undone. Push your foot to the front and put your index finger down the back of the boot. It should fit snugly – if it doesn't fit then the shoes may be too small for you, or if there's space around your finger then they are likely too big.
At the expense of earning some questionable looks from the family, wear your boots around the house before embarking on any longer walks. An hour at a time here and there will help you to break into the shoes and spot any potential discomfort. Try wearing them up and down the stairs to mimic hill walking and keep switching up your socks to find the most comfortable pairing.
Once you've found the perfect boots, there'll be no stopping you this winter. Adventure awaits!