Your browser is out of date and will not be compatible with our website.
Please download one of the following browsers to be able to easily view our website.
Men's Capsule Wardrobes: Shoes Every Man Should Own
Looking stylish and put-together every day can be time-consuming, not to mention expensive. This is especially if you have a wardrobe overflowing with clothes and accessories in all sorts of styles, colours and patterns. But with a carefully curated men's capsule wardrobe made up of good-quality and timeless items, you can save time and money and look great in whatever outfit combination you pull on.
What is a capsule wardrobe?
A capsule wardrobe, also known as a minimalist wardrobe, is a limited collection of clothes, shoes and accessories that coordinate well with one another. With just a set amount of clothes - usually between 30 and 50 items - you'll be able to create a number of stylish outfits, making dressing as straightforward as possible.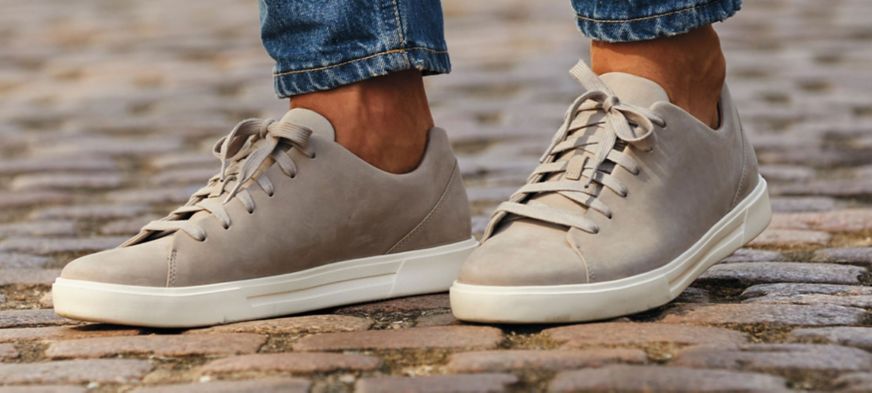 How to create a capsule wardrobe for men
1. Clear out your wardrobe
A capsule wardrobe should be made up of items of clothing that you wear frequently, so start by getting rid of anything you haven't worn for at least six months. You should be left with a core selection of clothing that you get good use out of and want to hold on to. Your capsule wardrobe can adjust on a seasonal basis, so store away anything you want to keep hold of but won't be wearing until the seasons change.
2. Identify what's missing
Now that you've stripped your wardrobe back to basics, think about your day-to-day lifestyle and work out the types of outfit you wear the most. Perhaps you need more clothes for work or for weekends, or perhaps you have an abundance of tops but are running low on bottoms.
3. Pick a colour palette
Since you should be able to mix and match everything in your minimalist wardrobe, it's important to pick a colour palette so that your outfits look stylish and coordinated. Look at your existing wardrobe to identify the colours that you wear most often and use these shades as a foundation for your capsule wardrobe.
4. Choose neutral coloured basics
While you may choose to inject bolder colour and pattern into some of your clothing, a selection of neutral coloured basics will ensure your day-to-day outfits are easy to coordinate. Choose tops and bottoms in black, white, brown, grey, navy and khaki - these colours pair well with one another which will make getting dressed that much easier.
5. Add accessories
Accessories are optional, but you may want to add a couple of belts, ties, scarves and pieces of jewellery to your capsule wardrobe to add a little extra flair to some of your outfits.
6. Add shoes
To complete your minimalist wardrobe, add in a few pairs of shoes. At the very minimum you should include a pair of boots, a pair of trainers and a pair of smart shoes.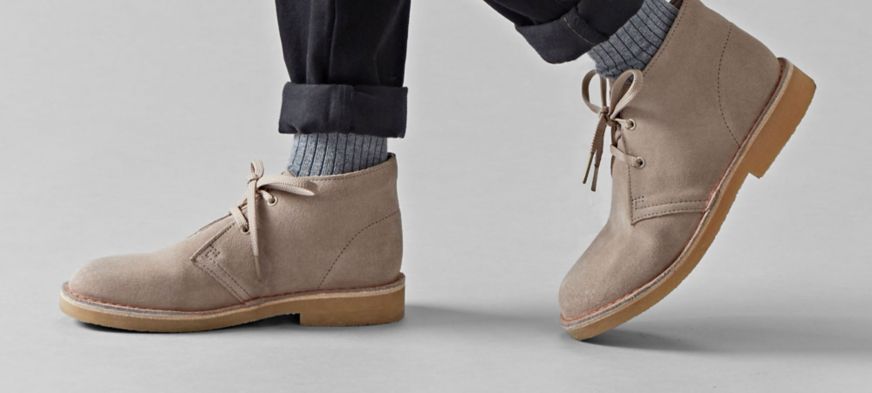 What shoes should every man own?
While every man and every lifestyle is different, there are six pairs of shoes that will see you through just about any occasion:
Trainers
A pair of neutral coloured trainers are an essential component in a man's wardrobe. They're comfortable, stylish and go with just about any outfit, so they're ideal for a capsule wardrobe.
Boots
Whether you prefer Chelsea, Chukka or Desert styles, a pair of boots can be worn year-round and on virtually any occasion. Dress them up for work, down for the weekend, wear them on rainy days and on tricky terrain.
Loafers
A pair of loafers is a handy addition to your wardrobe - simply choose the right pair for your lifestyle. Premium leather loafers are best if you tend to dress more formally, whilst suede loafers lend themselves well to a more relaxed and informal wardrobe.
Boat shoes
Boat shoes are a summer staple, and the perfect smart casual shoe for your minimalist wardrobe. Choose from suede, leather or canvas designs and go for a pair in brown or navy depending on the general colour scheme of your wardrobe.
Oxford or Derby shoes
A smart pair of Oxford shoes or Derby shoes is a must-have for men's wardrobes. They'll be your go-to for smart events, from weddings to job interviews. While a variety of colours are available, a black or dark brown pair are better for your capsule wardrobe as they'll go with more outfit combinations.
Sandals
A men's summer wardrobe isn't complete without a pair of sandals. Ideal for taking on holiday, wearing to the beach or around the garden, choose a slip-on pair for easy on and off or a pair with a back for a secure fit.
Ready to start your capsule wardrobe? Get your summer edit sorted with the help of our guide to men's summer shoes.