Your browser is out of date and will not be compatible with our website.
Please download one of the following browsers to be able to easily view our website.
First day of school checklist for parents
You've watched your little one start to take their first steps into the world. Now it's time for yet another milestone - they're about to start school! On one hand, it's exciting to see your child embark on such an important journey - but on the other, the journey can understandably be a little overwhelming for both you and your little one.
It can take a lot of planning to make sure the journey starts seamlessly. But relax - we've got you covered with our first day of school checklist. Read our tips to help your child settle in on their first day of school.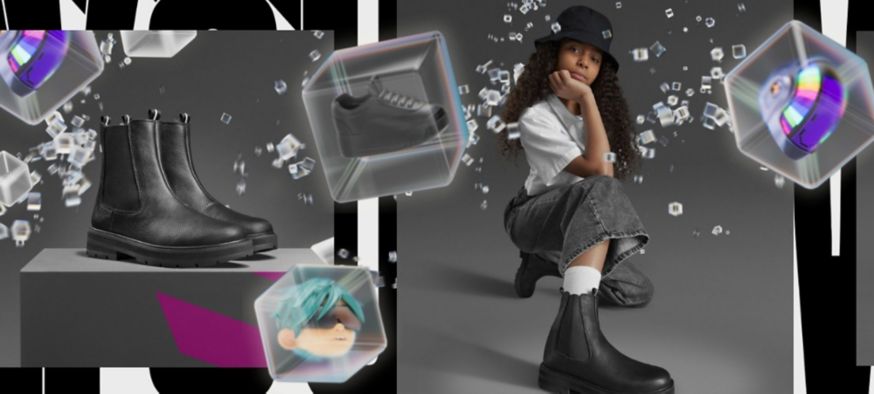 1. School wear essentials
First, let's take a look at the uniform! Check what school uniform is required in plenty of time, and what sizes they will need - this will depend on their school's policy, of course. It could be as specific as their shoe and sock colour, but the key first school day pieces include trousers and skirts, shirts, bags, jumpers, cardigans, blazers, socks, and naturally, their first school shoes.
Involving your child with school shoes shopping will help get them excited for the journey ahead. We know that buying school shoes can be tricky due to little feet growing at a rate of knots, we've popped together a helpful school shoe buying guide to support you with the process.
Other key items that can be easily forgotten in the school checklist include their P.E kit - such as tops, shorts, plimsolls, socks, swimwear, and trainers.
A quality school bag is the second most important accessory your child might need for school. With the excitement of carrying their little possessions in a school bag, most children have a personal connection with theirs - so it's a key thing to tick off the getting ready for school checklist.
2. Learning essentials
While some schools might provide books and stationery for your child, it's important to check which stationery and book items the school may not offer. Super-handy items for this stage include pencils, a pencil case, colouring pens and pencils, scissors, ruler, glue-stick, eraser, pencil sharpener, and a book bag. Don't forget the other essentials, like an umbrella, a lunch box, and drinks bottle, hairbands, tissues, and hand wipes.
3. Essential documents
Most schools will give you information on which documents are needed on the first day of school - but it's also important to consider any additional documents which you feel will be essential to your child in school. This might include paperwork on contacts, enrolment paperwork, and any special health accommodations for issues including allergens.
4. Essential procedures and routines to adopt
Other than the tangible essentials, it's great to think about routines that could help your child get ready for their first day of school. Preparing your little one emotionally for school is one of the best strategies to ensure that they enjoy this exciting new journey. Children can be nervous and resistant to changes and getting them ready for the new routine will do them good. It's a good idea to chat with your child about what getting ready for school means to their daily routine and help reduce anxieties brought on by any changes.
Waking up early and getting ready for school can be a tricky adjustment for children. So, it's helpful to set an alarm and explain to your little one how waking up early on their first day of school will affect their usual day. With that in mind, it's great to develop or relook at their bedtime routine too, to try and make sure they get enough sleep and feel energised enough for those first few days settling in.