Your browser is out of date and will not be compatible with our website.
Please download one of the following browsers to be able to easily view our website.
10 pairs of shoes every woman should own
When it comes to shoes, our view is, naturally, that you can never have too many – but there are certain shoes that every woman will find helpful to own With a carefully curated shoe wardrobe of ten timeless, practical and versatile pairs, you'll find dressing easy, with styles that can be worn with a wide variety of outfits.
Read on to discover ten pairs of essential shoes for your wardrobe that'll see you through virtually every season and occasion.
Essential shoes for your wardrobe
1. Black ankle boots
A wardrobe staple, black ankle boots can be worn with virtually any outfit. Choose from classic Chelsea boots, iconic desert boots, chic buckled boots, and lots of other styles, and pick a heel height that works for you. Find tips on how to wear ankle boots with your favourite pieces throughout the year.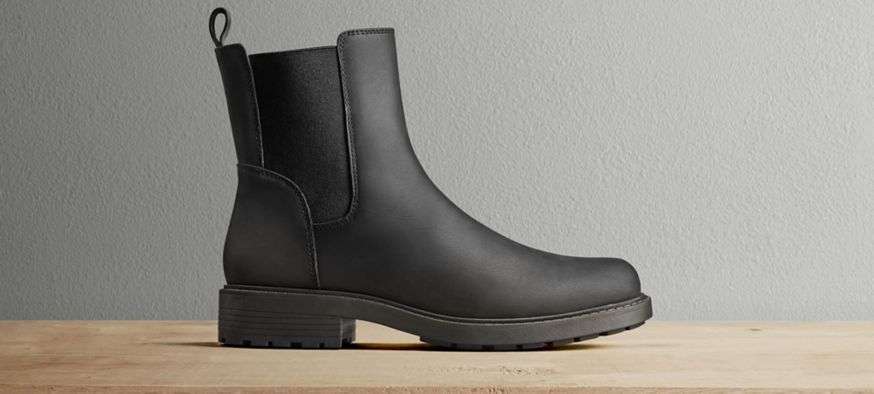 2. Loafers
The ultimate transitional shoe, the humble loafer will see you through all seasons and take you from workday to weeknight to weekend in style. From classic penny loafers to designs with tassels or buckles, each and every style will add a touch of sophistication to your shoe wardrobe.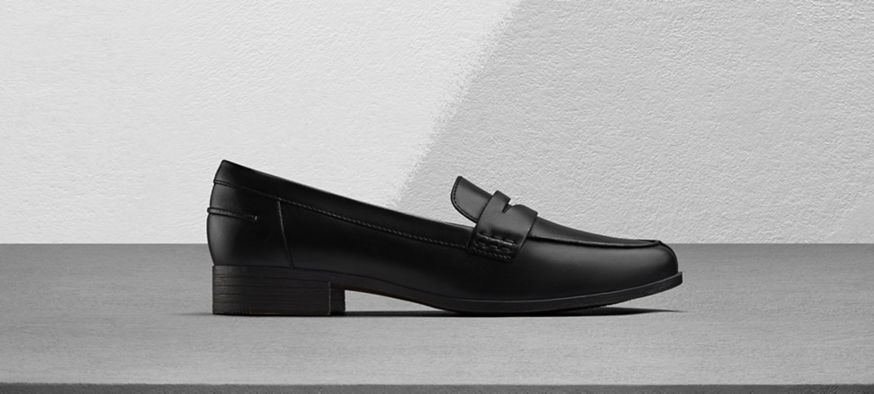 3. Ballet pumps
Dainty, timeless and comfortable, ballet pumps are a must-have in your wardrobe. Try choosing a neutral colour so that you can wear them with as many outfit combinations as possible. But neutral doesn't just have to mean black or nude ̶ for added interest, try metallic shades like gold and bronze or animal print styles like leopard and snake finishes.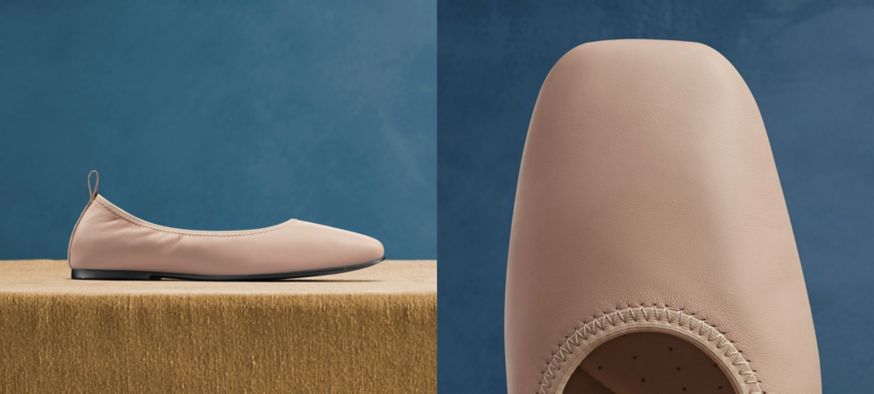 4. White trainers
The trusty white trainer has become a go-to shoe, especially with the rise of athleisure. Not only are white trainers incredibly comfortable, they also make any outfit look effortlessly cool, from a classic jeans and T-shirt look to midi dresses and skirts, and even two-piece trouser suits.
5. Knee-high boots
For instant elegance, look no further than knee-high boots. They're ideal for keeping you warm during the colder months, and are more versatile than you might think when it comes to styling. Pair with your favourite skinny jeans or a dress and tights, and opt for black for maximum versatility, or brown if you'll mainly be wearing them casually. Find more inspiration on how to wear knee-high boots.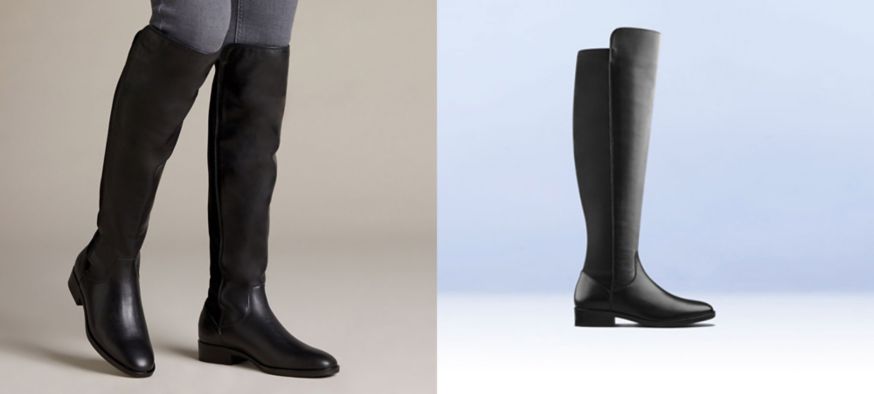 6. Neutral heels
Stylish and understated, a pair of neutral heels is an ideal addition to your wardrobe, adding instant elegance to an outfit. Neutral heels, especially a classic style like a court shoe, will elevate your work ensembles, date-night outfits and party looks.
7. Strappy sandals
Come summertime, strappy sandals can be pulled on for instant style, whether you're wearing jeans on the weekend or a summery dress at a wedding. Choose flats for everyday wear or opt for a slight heel if they will play a bigger part in your summer evening outfits.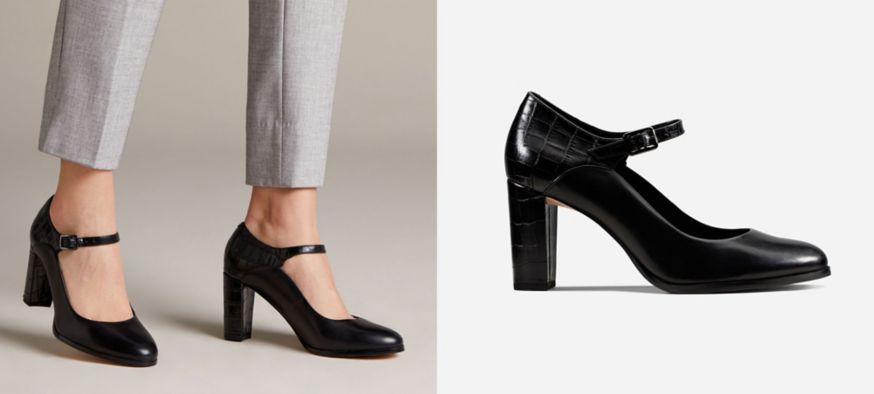 8. Flat sandals
Whether you prefer T-bar sandals, flip flops or sliders, a comfortable pair of flat sandals are just what you need when the weather gets warmer. They're handy to wear out in the garden, to the beach, on holiday or generally out and about on a warm summer's day or night.
9. Statement boots
Neutral ankle boots and knee-highs are ideal for everyday wear, but sometimes you want your footwear to do the talking. Introducing a pair of statement boots into your wardrobe will help jazz up a simple outfit in a way that looks effortlessly stylish. The wow factor could be a bright colour, statement animal print or added details like chains and buckles.
10. Walking boots
A comfortable, sturdy and waterproof pair of walking shoes or boots is a welcome addition to every wardrobe ̶ especially as we're all spending more time outside. They're ideal for any adventure, from lunchtime walks in the park to long weekend hikes in the countryside, providing extra support when you're on your feet exploring. Find out about the best walking boots and shoes available.