Your browser is out of date and will not be compatible with our website.
Please download one of the following browsers to be able to easily view our website.
Valentine's Day: How to Style the Perfect Outfit
Valentine's Day is fast approaching - and whether you're planning a romantic date or an evening out with the girls, you're probably thinking about an outfit already. After the excitement of Christmas and New Year, it's fair to say the months of January and February can feel like a drag. That's why Valentine's is the perfect excuse to get dressed up and have a good time, no matter your relationship status.
A gorgeously glam outfit is nothing without the right footwear to finish off the look. As the saying goes, you can tell a lot about someone by the shoes they wear - so if you're heading off on a date, make sure your shoes speak for themselves.
Looking for some outfit inspiration? Read on to discover our tips for what to wear this Valentine's Day, including the perfect shoes to pair your outfits with.
Men: what to wear on Valentine's Day
Since your date is guaranteed to be looking their best, the pressure's on for you to match them in the style stakes! Of course, your choice of outfit largely depends on where you're going - a romantic, candlelit dinner is going to be a totally different vibe to a fun game of mini golf.
Chances are that your wardrobe already contains some trusty men's date night outfits - but since this is Valentine's Day, it's a time for pulling out all the stops. Read on to find inspiration for what a guy should wear on Valentine's Day.
Smart and dressy Valentine's outfits for men
If you're planning on whisking your date off to a sophisticated bar or restaurant this Valentine's, then your outfit needs to match in terms of class and elegance. In other words, your comfy lockdown joggers just aren't going to cut it!
Some fancier places have their own dress code which you're required to follow, so make sure you check beforehand. For a formal date night look, you can never go wrong with a pair of chinos and a button-down shirt. Black jeans and a polo top can also work well - just make sure that where you're going includes jeans in their dress code.
Lots of formal venues aren't the biggest fan of trainers, so why not switch things up and bring some class to your outfit with a pair of desert boots or chukka boots? If you fancy something different, then opt for some smart shoes such as loafers or brogues.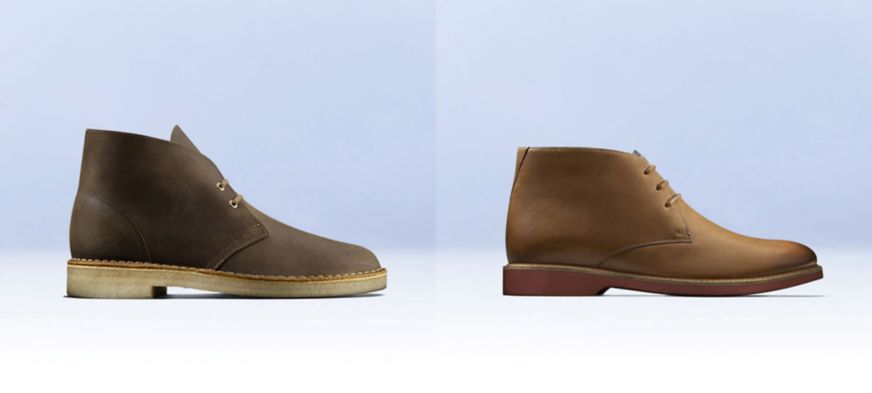 Tips from the expert:
Casual Valentine's outfits for men
Valentine's Day doesn't always have to involve formal meals or extravagant date nights. If you're venturing on a fun evening with your S.O. or are just planning on hanging with some mates, then a casual outfit will fit the bill.
Naturally, the ideal outfit will depend on what you're getting up to! But your favourite pair of jeans and tee combo is always a failsafe option. Alternatively, select some cargo trousers to keep up with the latest trends, adding a puffer jacket to keep you warm while you're on your way. It's still February, after all.
Comfortable and practical, trainers are the ultimate casual shoe option for Valentine's Day. From chunky soled trainers to canvas materials, there's an option to go with every outfit.
Women: what to wear on Valentine's Day
Whether you're out for drinks with the girls or have a date night planned, you'll want to be looking your best this Valentine's Day. While different activities call for distinct wardrobe choices, what's most important is that you feel confident in what you're wearing! Energy is contagious - if you're totally feeling yourself, then chances are, your date is gonna be totally digging the look too.
Since V-Day falls in cold and drizzly February, you'll be in search of something that's simultaneously stylish and element-appropriate. If you're short for ideas on what to wear this Valentine's Day or are clueless about what to wear for a winter date in general, then our top picks should be able to give you some inspo.
Dressy Valentine's outfits for women
If you're off somewhere fancy this Valentine's, then let yourself have the absolute most fun with your outfit. We don't often find many opportunities for dressing up - especially in the colder months shortly after Christmas - so Valentine's Day is a time for going big or going home!
For a failsafe Valentine's look, opt for a classic little black dress. Midi dresses with long sleeves work best in winter, as they'll keep you warm while injecting just the right amount of elegance into your outfit. You could also opt for a blazer and skirt two-piece, or pair some flared, high waisted trousers with a fitted bodysuit for a look that's bang on trend.
If you're opting for heels this Valentine's Day, then keep your feet toasty with a closed-toe style or a snug pair of heeled boots. Alternatively, if you don't fancy tottering around in heels all night, then a pretty pair of ballet pumps or flat sandals can also work well.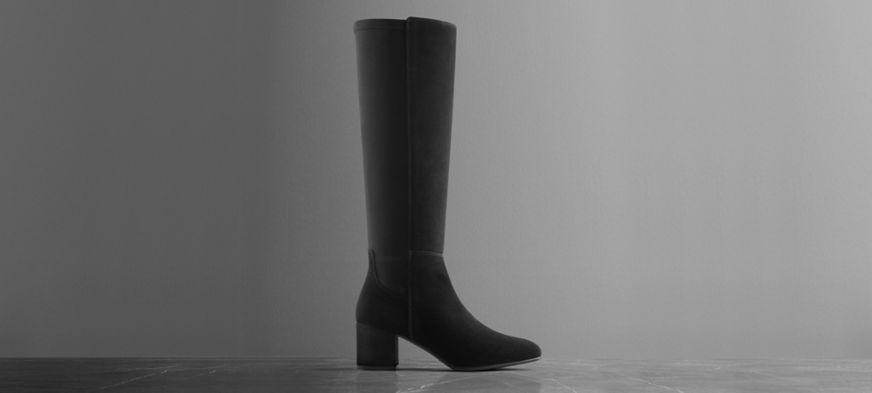 Sustainability in the fashion industry can mean lots of different things, from the way the garment is produced to the fabrics used. Here at Clarks, we offer a range of gorgeous sustainable shoes made from the highest quality materials, ranging from comfy trainers to versatile boots. Taking care of the environment has never looked so good!
Casual Valentine's outfits for women
There are plenty of outfit options that will still turn heads while being a fit for a more casual date. You can't go wrong with black or navy blue skinny jeans, or to switch things up a bit, swap your skinny jeans for a pair of flares or a wide leg option.
If you're not feeling a trouser, then try a simple a-line skirt combined with a cosy jumper and a teddy jacket to keep you nice and warm. A midi or maxi dress will also impress on your casual date.
When it comes to informal footwear, there's nothing more casual than a pair of trainers. This versatile shoe looks great with both dresses and jeans, and will keep your feet nice and comfortable while out on your date. Generally speaking, any flat shoes or boots will work well on a casual date - just look for closed toe pairs to keep your feet warm if you're planning on spending lots of time out and about!
Valentine's outfits that always work
While there are always going to be exceptions, there are some Valentine's outfits that work for pretty much every occasion. If you're being whisked away on a surprise evening this Valentine's, then play it safe with the classic jeans and a nice top combo. Layer up with a warm winter coat and a scarf, and remember to spritz some of your favourite perfume for those finishing touches.
No matter what your plans are this Valentine's Day, make sure you're dressed the part - from head to toe! For more outfit inspiration, discover our piece all about what to wear on a first date.