Your browser is out of date and will not be compatible with our website.
Please download one of the following browsers to be able to easily view our website.
The Best Boot Styles for Women
Fabulously comfortable, versatile and stylish, boots are the true holy grail of women's wardrobes. With so many materials, styles and colours to choose from, you really do have the pick of the bunch-- whether you're popping off to a special event or braving a hike up a mountain.
From hiker boots to Chelsea boots, there's a style for every taste and occasion—and we think they all deserve their own spotlight! Read on for our ultimate guide to the best boot styles for women, including what to wear your boots with and how to break them in.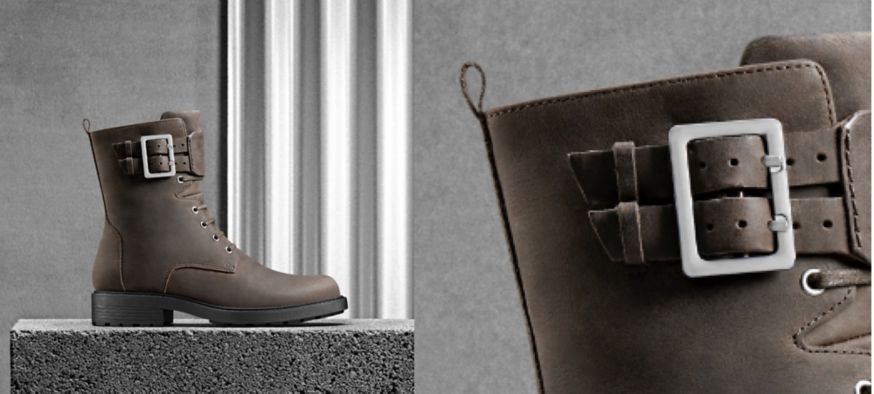 Hiker boots
With a pair of hiker boots, exercise can be –dare we say it—fun! Dependable, durable, and super stylish, these boots are truly made for walking, and are crafted to be supportive yet stylish. We might be a little biased, but we're certain that our collection offers the best walking boots for you to choose from. Waterproof, windproof and also breathable, you can't go wrong with a pair of our walking boots.
Western boots
Live out your cowgirl dreams in your very own pair of Western boots. Sublimely crafted to combine the authentic rustic style of cowboy boots mixed with a contemporary boho vibe, these boots are a super fun wardrobe piece that never goes out of trend.
Chelsea boots
Typically made from leather, with a rounded toe and a low heel, Chelsea boots are known to have an elastic side panel that sets them apart from other types of boots. Fabulously versatile, the options to style Chelsea boots are endless! If you're heading on a girls' night out, dress up these classic boots with a midi dress and a clutch bag, or pair with a simple tee and jeans for a more casual look.
Knee high boots
Want to wear a skirt in winter but don't fancy getting frost-bitten legs? Knee high boots are the perfect solution! Cosy yet stylish, these fabulous boots look just as great with dresses and skirts as they do with a pair of jeans, so the outfit options are endless!
There are countless ways to style knee high boots with some of our favourite looks including mini dresses and knee high boots, or skinny black jeans with your favourite knee-highs.

Boots to wear with dresses
Nothing says winter chic more than the classic boots and dress combo! Exude glamour by combining knee high boots with a shirt dress, or for a smart-casual look that's bound to turn heads, try combining a shift dress and tights with Chelsea boots – ideal both for the office or strutting down the high street.
Boots to wear with jeans
Elevate a classic pair of jeans by adding your favourite pair of boots. We're absolutely living for the knee high boots with black skinny jeans combo right now—though a pair of suede or leather ankle boots can just as easily create a show-stopping look. Pretty much any and every pair of boots look fabulous with jeans, so have some fun and get creative!
How to stretch boots
There's no better feeling than buying a new pair of boots—but breaking them in? That can be a different story! No one is a fan of blisters, so it helps to know how to stretch your boots out prior to wearing them.
One of the easiest ways to avoid the dreaded blisters is to wear a pair of thick socks with your boots. This helps to protect your feet while stretching your boots at the same time. Genius!
If your boots have laces, try lacing them up pretty tight to help speed up the stretching process. The tighter your laces are tied, the more pressure the material of your boots is under to stretch. Those first few days of discomfort will be worth it in the long run!