Comfortable shoes for workers on their feet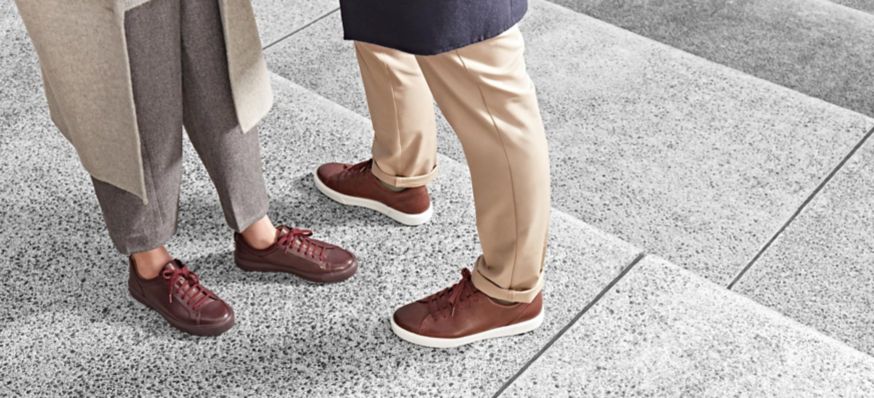 Some of the most demanding jobs are also the ones where workers need to be on their feet for the majority of the day. In these roles, the right shoes can help turn a bad day into a much better one.
Being comfortable at work starts from the ground up, so getting the right shoes for your job is a must. The first thing you should do is book yourself a fitting appointment with Clarks. Often, and without realising it, we're wearing the wrong size shoes, as there can be quite a bit of variation between brands and styles. Go into any Clarks store and one of our expert staff will help you find the right size of shoe in the style you're looking for. Our staff will also happily point you in the direction of some of our most comfortable shoes for workers.


One of our most popular and comfortable styles is the Unloop from our Unstructured range (which also includes work boots). Hailed as one of the best pair of nurse shoes, it has all the elements needed to protect your feet, while helping them to move naturally. If you need black shoes for work, it's the most popular choice, but because it's such a well-loved nursing shoe, we've also designed it in a variety of colourways, as well as a clog version, which is perfect for healthcare workers.
One particular necessity when it comes to work shoes for both women and men is for them to be durable and lightweight - as a heavy shoe can make a long shift unbearable. If you're racking up the miles, dashing from one place to another, our Unstructured and Cloudsteppers ranges are designed to help you move in comfort. Mixing style with technologies such as Ortholite™, which helps absorb impact and deliver long-lasting comfort, and Cushion Soft, which delivers amazing long-lasting comfort, you'll find your perfect work shoe right here.