Your browser is out of date and will not be compatible with our website.
Please download one of the following browsers to be able to easily view our website.
Styles & Stories
Combining inspiration from our past with a passion for the future, our aim is to create footwear that is both covetable and comfortable. Find out more about what sets us apart, from collaborations and collections through to the unique technologies we've created to ensure our designs feel as good as they look.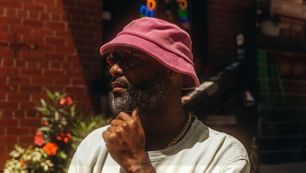 Mens
In My Shoes: CoolxDad
Kevin Barnett - aka CoolxDad - is a man on a mission. Having experienced the difficulties of growing up with an absentee father, Kevin knew change had to happen, and that he was the guy to make it happen. In 2020, he started CoolxDad, a Texas-based organisation that aims to uplift fathers from minority backgrounds who are striving to build a better world, both for their children and their communities.