Your browser is out of date and will not be compatible with our website.
Please download one of the following browsers to be able to easily view our website.


In My Shoes

With

John Hibbard, Red Paddle Ceo

Taking adventures from dry land to the open ocean, our hybrid water shoe ATL Coast Red could've only been crafted in collaboration with one brand: paddle boarding authority Red Paddle Co.

At the company's helm is John Hibbard, an ex-professional windsurfer who discovered a passion for stand up paddle boarding back in 2007. We catch up with John about changing perceptions, driving innovation and all things Clarks x Red.

Discover More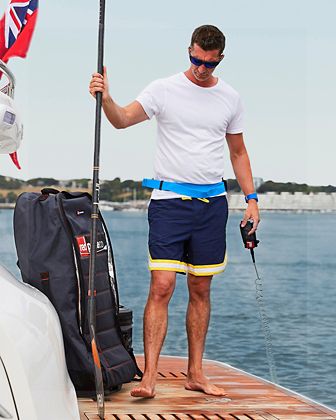 Tell us about Red Paddle Co… what inspired you to launch the brand?
I started Red in 2008, when hardly anyone knew about SUP (stand up paddle boarding). Everyone I took paddling loved it, but they didn't love the weight and size of the large glass fibre boards available at the time.
That's what spurred me on to launch the brand – the idea that you could enjoy all that paddle boarding has to offer, without any of the hurdles presented by the boards. I really wanted to challenge the status quo that said inflatable paddle boards were for occasional use only. I wanted to change perceptions.
Thanks to a lot of old-fashioned hard work, Red is now the world's leading provider of inflatable stand up paddle boards, and still as passionate as ever about getting people out on the water.
What does a day in your shoes look like?
These days, I'm as much a guardian of the brand as anything else. As the Red Paddle Co team has grown, I've been able to spend more and more time on the big picture stuff – making sure everything we say and do aligns with our values and wider purpose.
I try and get out on my board in the evenings during spring and summer, testing out existing ideas and inviting inspiration for new ones. Innovation is at the heart of the brand, so I stay close to product development and oversee exciting collaborations like Clarks x Red.