Your browser is out of date and will not be compatible with our website.
Please download one of the following browsers to be able to easily view our website.
Non-slip shoes
With robust technology designed to keep you safe, stable and comfortable on any terrain, our non-slip shoes and boots help you to move, no matter what.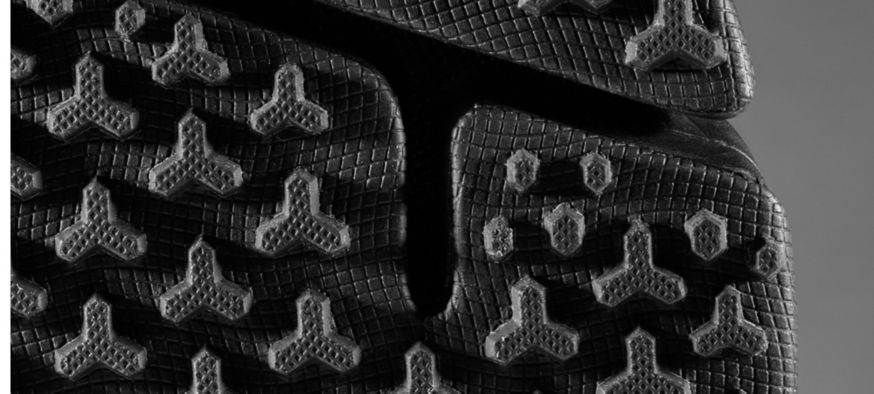 What shoes have the best grip?
Whether you're on an adventure or even just at work, anti-slip shoes will reduce your risk of slipping and injuring yourself. There are specific characteristics that make a shoe "non-slip":
Rubber soles are designed to provide better grip, protecting you from slippery surfaces
An open tread pattern helps to channel water away from the sole
A flat and flexible sole gives you heightened grip and a better awareness of what's underfoot
Good drainage helps to expel any water that gets into your shoes and could cause you to slide about
The benefits of rubber-sole shoes
As well as giving you better grip when you're out on adventures on or off the beaten track, rubber-soled shoes offer a whole host of additional benefits:
They're durable
They're flexible
They're suitable for all seasons
They're shock-absorbent
They provide increased traction on wet surfaces
They're water-resistant
What are the most comfortable slip-resistant shoes?
The most comfortable anti-slip shoes feature rubber soles, which are flexible, comfortable and absorb shock. Added breathability and cushioning is a bonus, and shoes with good drainage increase comfort if you're likely to be on deck or wading through water, as they expel liquid so that you're not left standing in water-logged shoes.
Our grip technologies
Rock
What is Rock technology?
Rock uses abrasion-resistant rubber soles to provide maximum grip and superior stability in all conditions, making them ideal for walking, hiking and any other activity that comes your way.
Rubber-soled shoes featuring Rock technology are durable and specially engineered to deliver performance and comfort wear after wear, whatever the weather.
Aqua DX
What is Aqua DX?
Aqua DX uses small, carefully crafted ducts in the side wall of the shoe to quickly expel any water that's taken onboard. Its clever drainage system helps to reduce the risk of slipping and sliding, whether you're on deck or on terra firma.