Your browser is out of date and will not be compatible with our website.
Please download one of the following browsers to be able to easily view our website.
Waterproof Shoes & Boots
With technology that keeps feet dry and comfortable, our waterproof footwear has been designed to withstand everything the elements can throw at you.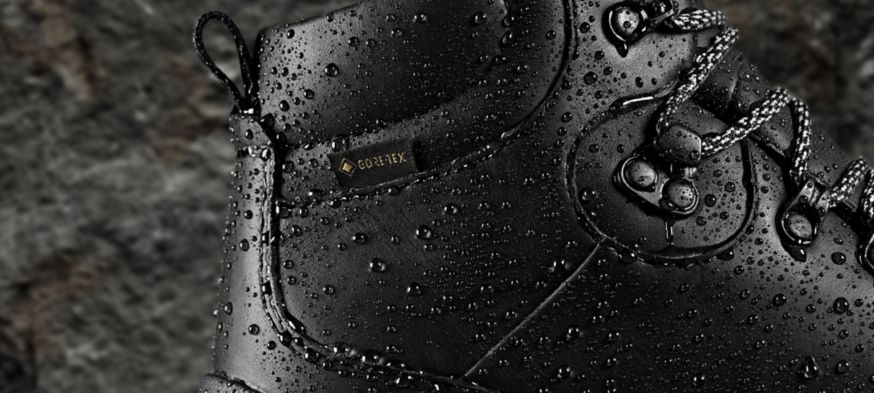 What makes the best waterproof shoes?
The most comfortable waterproof shoes are both waterproof AND breathable, allowing heat to escape while preventing water droplets from getting in. That may sound like a paradox, but that's why the best waterproof shoes are made with clever technologies that give you the best of both worlds.
All of our waterproof walking shoes and boots feature one of our special waterproof technologies, designed to keep your feet protected whether you're stuck in a torrential downpour on the mountainside or a light shower in the city. But these technologies aren't exclusive to our walking boots, they can also be found in some of our sports shoes, smart boots and even certain models of our iconic Wallabee.
Our waterproof technologies
GORE-TEX®
What is GORE-TEX®?
GORE-TEX® is a specially developed membrane that's waterproof, windproof and breathable. Pores allow warm air to escape, but they're small enough that water droplets can't get in.
Is GORE-TEX® 100% waterproof?
of our GORE-TEX® products are guaranteed to keep your feet bone dry and comfortable, no matter the weather.
How to maintain GORE-TEX® shoes
To keep your feet dry and comfortable, it's important to look after your shoes. Mud, water and dirt can lead to excess wear and tear, so follow our advice to keep your GORE-TEX® shoes in good condition.
Using lukewarm water, remove dirt and mud with a cloth or brush
To dry them, lay them upside down with some newspaper inside. Don't expose your GORE-TEX® shoes to direct heat
Avoid using products that contain wax, grease or silicon
The GORE-TEX membrane is not accessible and doesn't need care