Your browser is out of date and will not be compatible with our website.
Please download one of the following browsers to be able to easily view our website.

What is GORE-TEX?
Outdoor adventures or city exploring, our GORE-TEX products keep your feet dry and at a good temperature. GORE-TEX technology is unique and renowned all over the world, but what is it exactly?
Our GORE-TEX products are layered with a GORE-TEX membrane that protects you.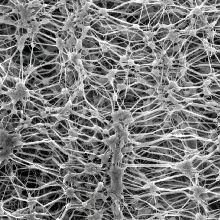 Pores in the membrane allow water vapour from your sweat to pass through, but they're small enough to prevent water drops from coming in.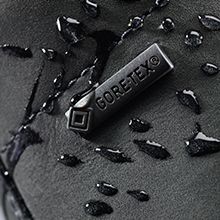 In addition, a water repellent coating causes water to roll off instead of sinking in.
How to care
Mud, water and dirt lead to excess wear and tear. Follow the advice below to ensure you keep your GORE-TEX shoes longer.
Using lukewarm water, remove dirt and mud with a cloth or brush.
Don't expose your GORE-TEX shoes to direct heat. Lay them upside down with some newspaper inside.
Don't use products containing wax, grease or silicon.
The GORE-TEX membrane is not accessible and doesn't need care.
How to wear
Depending on the socks you wear, the GORE-TEX membrane can be more efficient. As cotton socks store moisture, we recommend using wool or wool blend socks.
GORE-TEX

Extended Non-insulated:

High intensity activity/City

A waterproof non-insulated construction results in optimised breathability, making them ideal for warmer temperatures, whether it's indoor or outdoor.
GORE-TEX

Performance Moderate insulation:

Outdoor/City

Waterproof with moderate insulation are ideal for moderate weather conditions and outdoor activities.
GORE-TEX

Insulated Maximum insulation:

walking/hiking

Waterproof and breathable with an inner lining and an insulating layer to help control your foot's temperature. Ideal for cool weather conditions and snow.