Your browser is out of date and will not be compatible with our website.
Please download one of the following browsers to be able to easily view our website.
How to choose an everyday handbag
Practical, stylish, long-lasting, and comfortable to wear – handbags have to tick a whole lot of boxes.
From classic totes to shoppers, cross-body and bucket styles, the everyday handbag is constantly evolving into different shapes, sizes and materials. The right bag for you will depend on how you plan to use it, as well as how much you typically carry around day to day.
Usefulness aside, a good everyday handbag will also look stylish with most things in your wardrobe – from workwear to casual off-duty looks. Read on to find out more about how to choose the perfect handbag.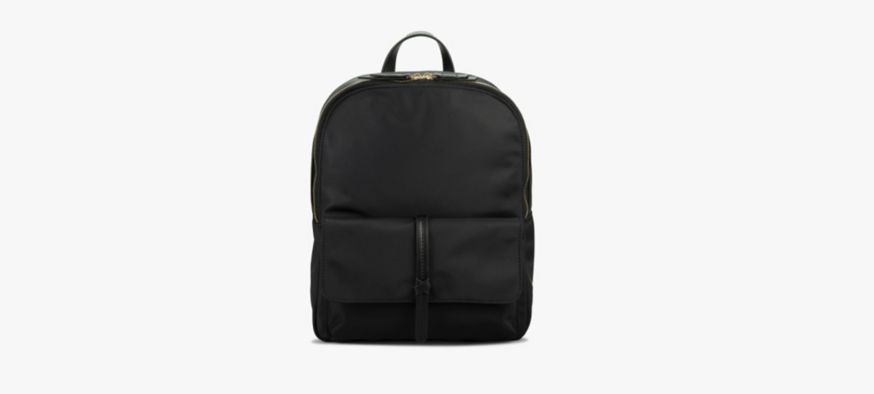 How do I choose a handbag for everyday use?
Colour
Most people tend to stick to neutral shades like black, white, brown or grey, since these colours are most versatile and are easier to match with other pieces in your wardrobe. If you want to match your shoes to your bag, then neutral shades are generally easier to work with, too.
While neutrals are undoubtedly the most popular shades, opting for bolder, brighter colours or patterns is an easy way to make an everyday outfit a little more statement. For an eye-catching look, try a bag in animal print– sure to make any ensemble pop.
For a fresh update on the usual neutrals, try a metallic bag (you might be surprised at how versatile they are!). Metallics are a great way to make your outfit day-to-night ready, too.
Material
Purely for practicality, the material of your new bag is one of the most important things to consider. It's essential to choose a material that can deal with light wear and tear to make sure it to stands the test of time. Luckily, from leather and canvas to suede and nylon, there are so many different durable materials to choose from.
There's a reason why black leather bags are so popular. One of the oldest materials to be used in bag making, leather is favoured for its durability, strength and reliability. Simple yet effortlessly elegant, a classic black leather bag like the Topsham Shine is ideal for 24/7 style. Crafted from strong black leather, this bag is a go-to for just about every occasion.
If you prefer a softer finish, consider a suede bag like the Peyton Sky. Its front flap with a magnetic dot closure makes this bag super easy to store essentials when you're on the go with the added bonus of being both durable, comfortable and has a beautifully supple finish.
A more purse-friendly option than leather, nylon handbags and backpacks come in a range of colours and styles. For a simple yet stylish look, opt for a cross body nylon bag like the Raina Rush, which features a long strap for optimal comfort.
Size
When it comes to your everyday handbag, size really does matter. Small handbags are great if you only need to take your phone and keys out with you, while medium sized bags make sense if you need a little more room but don't carry around too much. However, busy mums or those who travel often might want to think about choosing a large handbag.
Quality
A handbag that looks lovely but isn't practical won't be worth it in the long run, so if you're planning on using your new bag every day, make sure that the material is will stand the test of time.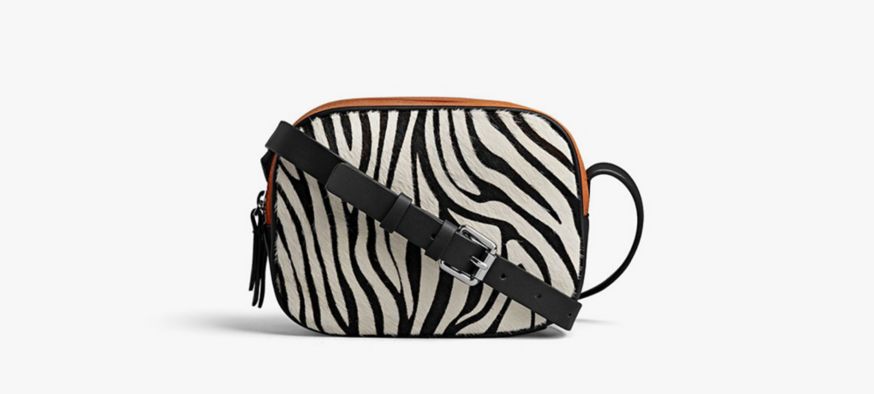 The best handbag styles for everyday use
Cross body
It's important to opt for a bag that is sure to keep your valuables safe – and it doesn't get much more secure than a cross-body bag. These styles can be worn over one shoulder or across your body, making them ideal for travelling or when out and about in busy areas. With a secure zip fastening and a chic tassel detail, the Tornolo Hope cross body bag is the perfect everyday accessory.
Backpack
While it's not technically a 'handbag', backpacks are becoming the new everyday bag for many thanks to their practical hands-free style. Roomy enough to fit A4 files, the Raina Jane is an essential accessory for accompanying you on your commutes, travels and longer journeys.
Tote shopper
For small shopping trips or short overnight stays, the tote bag is a style that never goes out of fashion (and is super handy, too). With the Hanley Dawn shopper bag, you can say goodbye to the days of having to fwueeze everything into one bag. With enough space to fit a small laptop, this roomy bag will easily hold all your items while keeping your look stylish.
How to care for your handbag
How to store your handbag
As your everyday handbag will be used over and over, storing it correctly will help to extend its lifespan. Try and make sure it's stored somewhere it won't get crushed or scuffed –cubbies, hooks or even magazine holders are great for storing smaller bags, while it's best to keep larger bags on high wardrobe shelves, bookcases or wall shelving.
How to clean your handbag
Most bags will look good as new with a quick wipe down with a baby wipe or damp cloth, but for more stubborn stains and scuffs, you might want to consider our online shoecare range—which works just as well on bags as it does on shoes.
From cross-body bags to statement trend pieces, you'll find a great selection of handbags for women that will elevate any outfit.